Data Science Pathways Overview:
This course is comprised of 10 blocks, with a pathway to credit at the end of each block.
Even if your goal is not earning a certification, this course is a great way to brush up on your existing data science skills. Try Block 1 and see what you think!
Blocks can be taken in any order, although sequential order is highly recommend.
All 10 blocks must be completed to earn the Texas State University System Professional Certificate.
Upon completion, working age Texans with at least 60 hours of college credit, or professionals with on-the-job experience, can take a comprehensive DASCA exam to earn an additional certification from DASCA. It is the Professional 'ABDA™' Certification (Associate Big Data Analyst Certification™) (not required)
There are potential pathways to credits in many academic programs at participating universities.
For additional questions, check out our FAQs.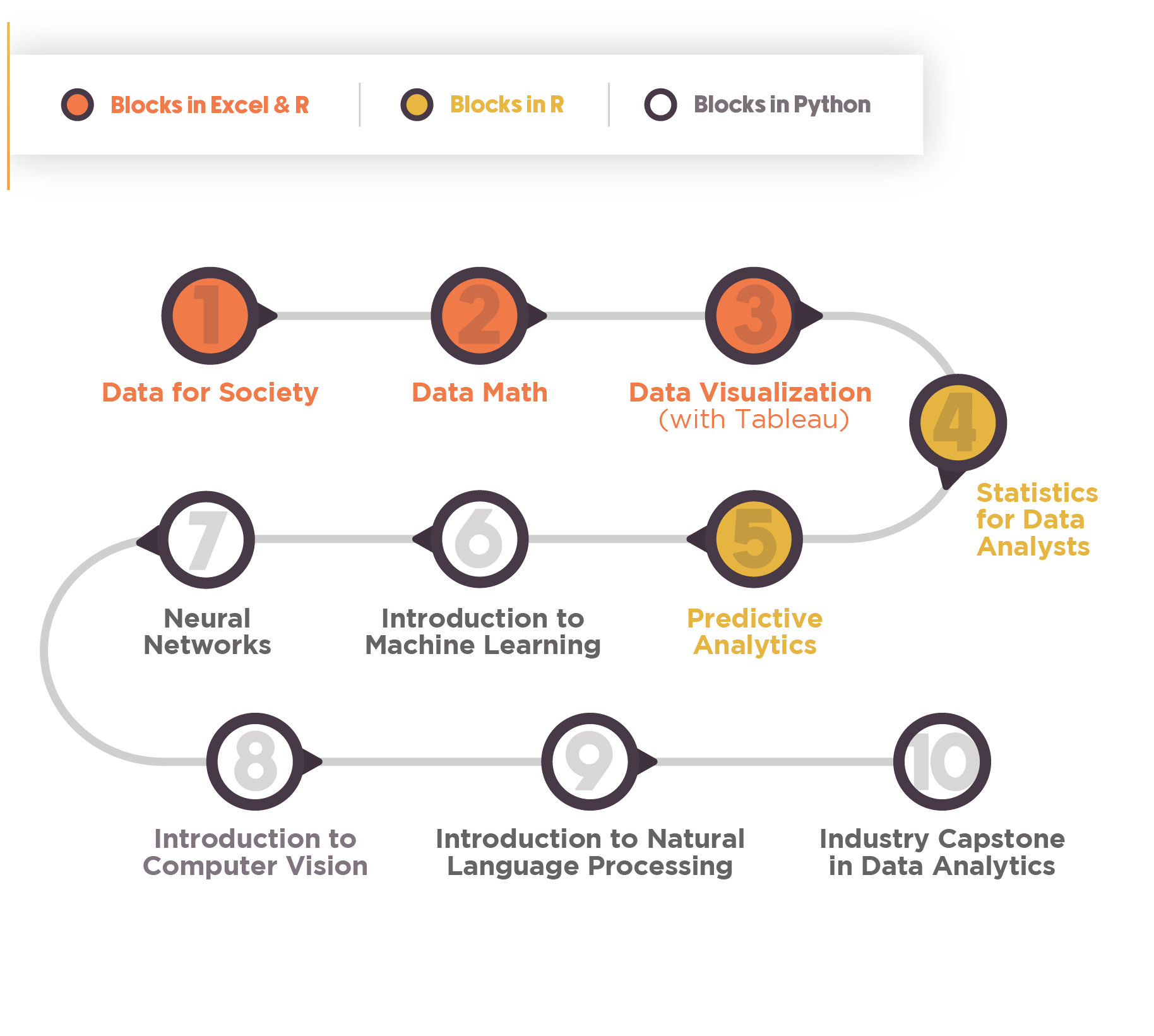 Curriculum Breakdown By Block